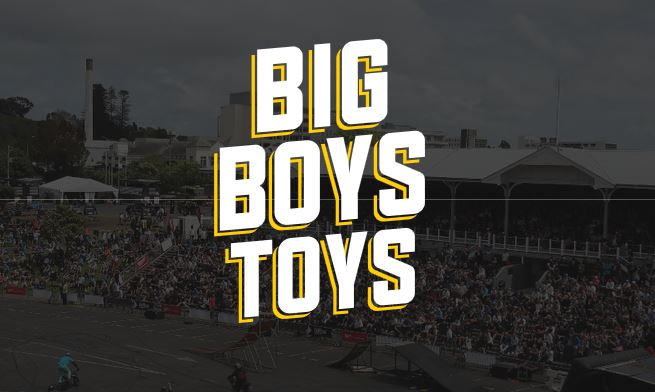 Big Boys Toys Huge Success for Storm Rides Electric Scooters
Big Boys Toys is an institution on the NZ calendar with people coming from far and wide to see what's new and what's cool - we like to think Storm Electric Scooters tick both of those boxes!!
With a fantastic booth position in the core 'Driven' room directly opposite the In Flight Experiences helicopter we were poised for big crowds and huge interest - and we were not disappointed.
Over the course of the weekend 10's of thousands of people enjoyed the entertainment and thrills of another successful Big Boys Toys.
It felt like nearly every single one of them at some point was asking about the Storm Cruiser Electric Scooters - we also made plenty of sales to cover the costs of putting it on - with both on the spot sales, and sales from the test drives we booked for afterwards.
When we did have a moment of down time it was all about coffee, massage chairs, incredible cars, live entertainment, the awesome Civil Share Construction Zone and hanging with the Inflite team.
Have to say good effort made for the exhibitors night, after talking all day there was apparently plenty of energy left to talk some more - perhaps fueled by the Lakeman Brewing Crew - gotta say we're not really ones for the new trend of ultra floral hoptasmic brews but the Lakeman crew themselves were bloody good value and it was all we could do to return their hospitality by drinking the bar stone dry...
Another great event done and dusted, and we always keep in mind that although we are having boat loads of fun doing this there is a serious purpose also - every Electric Scooter we get out there we know we are dropping people's dependence on polluting petrol - it feels really good!