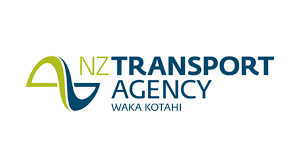 Mobility Scooter Law in NZ - as at 23/06/2018
CONTENT SOURCED FROM NZTA WEBSITE AS AT 23/06/2018
Mobility scooters and power chairs provide independence but offer little protection to their riders, so you need to take steps to ensure your safety when using them. 
What are mobility devices?
Under traffic law, mobility devices are vehicles:
designed and constructed for people needing help with mobility because of physical or neurological impairment

powered solely by a motor of up to 1500 watts.
Under existing law, Segways* are not mobility devices.
*A District Court case found that a particular Segway was a mobility device. There remains uncertainty as to their general classification under current legislation. Riders should follow usage requirements in the Road User Rule. (as below)

---
Land Transport (Road User) Rule 2004
Published: 27 February 2005 | Category: Road user , Land transport rules | Audience: General
This rule establishes the rules under which traffic operates on roads. It applies to all road users, whether they are drivers, riders, passengers, pedestrians, or leading or droving animals.
About the rule
The rule is available in consolidated format (ie, a full, up-to-date, version of the rule including all its amendments) or as the original, unamended rule with separate amendment rules. Choose the option that best suits your needs from the list below.
To access the consolidated version of the rule (available only in PDF format), click on 'Consolidation' below.
---
Link to Consolidation pdf document here:
http://nzta.thomsonreuters.co.nz/REG-NZL-PUB-Y.2004-427.pdf
---
The electronic versions of legislation on this website, and any legislation printed from the website:
have no official status

are made available for information only and should not be relied on as the authoritative text.
About the questions and answers
Questions and answers are provided to accompany a new rule or amendment rule when it is signed. These versions of the questions and answers are not updated to take into account any later amendments to the rule and are retained for historic interest only.
If you have any questions, please contact the Rules Team by emailing rules@nzta.govt.nz
---
Using your mobility device
You don't need a driver licence to operate a mobility device and they're not required to have a warrant of fitness or registration. But there are requirements for where and how you can use them:
on the road, you must keep as close as possible to the edge of the roadway
on the footpath:

you must ride carefully and be considerate of others 
you must not ride at speeds that put other footpath users at risk.
See section 11 of the Land Transport (Road User) Rule 2004 (as above) for more detail on how and where you can use these devices.
Keeping yourself safe
Mobility vehicles are light and offer you no protection. This makes you vulnerable if you go onto the road. Where possible we recommend you stay off the road, but if you must use the road:
wear bright clothing
make your vehicle more visible, for example by attaching a flag.
The Ready to ride booklet includes guidance on:
Safety tips for handling your scooter
Using the road safely
Looking after your scooter
What to do if there's a problem
See more suggestions on how to stay safe in Ready to ride: keeping safe on your mobility scooter. 
---
Disclaimer: Storm Rides accepts no responsibility for improper or illegal use of any products sold, Storm Rides makes no assertions other than an interpretation of the available information available from NZTA that some Storm products are appropriate to be classified as mobility devices and therefore used as such. No information provided by Storm Rides in any format is to be considered advice or a recommendation. Each user takes and and all responsibility for ensuring they understand and adhere to the laws in the jurisdiction in which the product is operated.