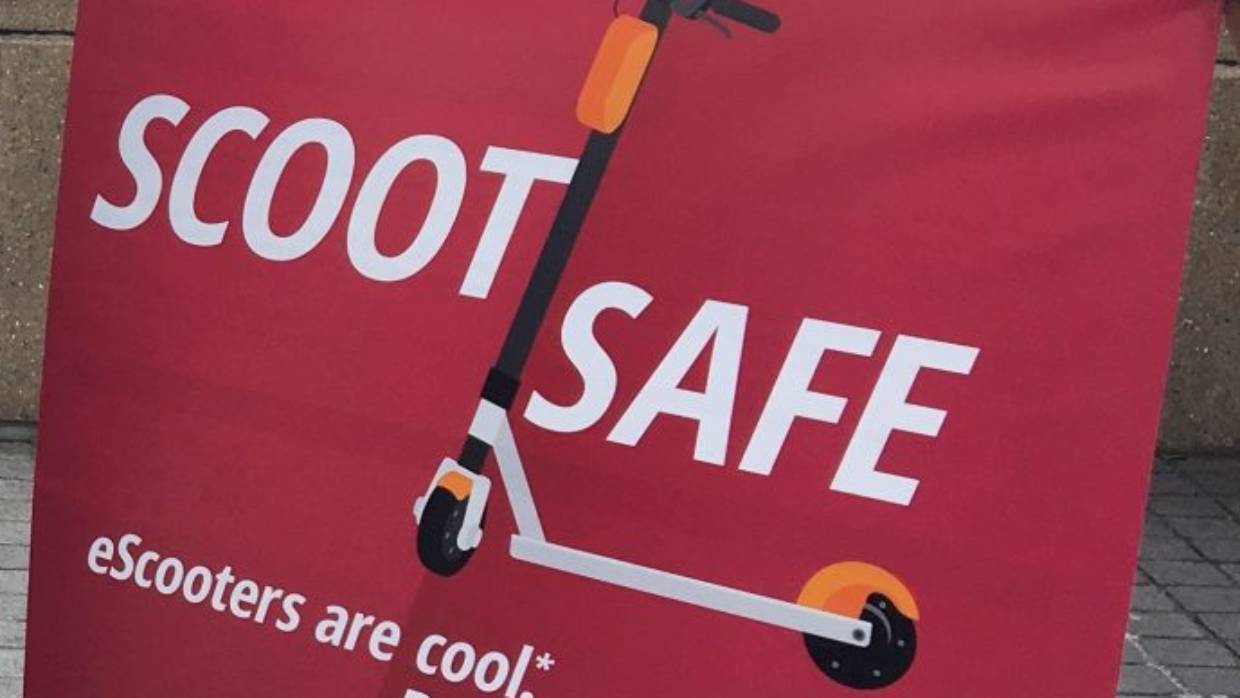 Electric Scooter Laws in NZ – the ins, the outs, and the idiocy
Electric scooter laws in New Zealand can be confusing with some new regulations being proposed every other month. There are a lot of unclear laws surrounding electric scooters. From whether you can get done for drink driving to how power limits are calculated - it's a murky area. At Storm Rides we've tried to do our best to simplify this so you can make the most out of your electric scooter. 
Electric Scooters - Who Makes the Rules? 
According to the Strategic Evaluation Report, "e-scooters appear to have improved accessibility, especially by non-car modes; increased travel choice; and served as a relatively efficient mode of transport."  In New Zealand, e-scooter use is regulated by the New Zealand Transport Agency (NZTA). It states that an electric scooter is designed in the style of a push scooter with a footboard, two or three wheels, a long steering handle and an electric auxiliary propulsion motor.
Electric scooters come under the category of low-powered vehicles if the wheels do not exceed 355mm and the motor has a maximum power output not exceeding 300W. Therefore, an electric scooter is not a motor vehicle if the conditions in the E-Scooters (Declaration Not to be Motor Vehicles) Notice 2018 apply. This means you can use it without registration or a driver's licence. Anyone who owns a private e-scooter must comply with the rules set out by NZTA. 
Electric scooters can be used on the footpath or on the road, except in designated cycle lanes which are reserved for cyclists. If using the electric scooter on a footpath, you must operate it in a careful and considerate manner at a speed that does not put users at risk and give way to both pedestrians and drivers of mobility devices. A helmet is not legally required when using your electric scooter. 
Mobility Scooter & Fat Tyre Scooter Laws 
NZTA states that a mobility scooter is one that is powered by a motor of up to 1500 watts. Mobility devices are designed to help those with mobility issues. To use a mobility device no warrant of fitness, registration or licence is required. The legal definition of a mobility device is a vehicle that is designed and constructed (not merely adapted) for use by persons who require mobility assistance due to a physical or neurological impairment; and is powered by a motor that has a maximum power output not exceeding 1500W (s168A Land Transport Act 1998). 
NZTA adds that fat-tyre electric scooters are not mobility devices. This is based on their size, brakes and speed they can reach. They believe these scooters are more like LA-Class moped, which makes them subject to the same vehicle registration, driver licence, warrant of fitness inspection, vehicle standards and helmet requirements as mopeds are. NZTA states that they have not seen any evidence that the fat tyre electronic scooters were designed for physically or neurologically impaired users. This decision has also been influenced by the fact that overseas these scooters are marketed for general use and aimed at those who do not need mobility assistance.
When it comes to holding people accountable and liable under these rules - enforcement is the responsibility of Police and up to the Courts to determine the final status of fat tyre e-scooters.
Segway as a mobility device 
Under existing law, Segways are not mobility devices.  However, a recent District Court case involving a Segway found that the Segway in that particular case was a mobility device. This raises more uncertainty.
NZ Herald reported on a man acquitted of Segway charges.  Neal Summers was pulled over by police and later prosecuted for riding his Segway on a Kerikeri footpath in June 2011. He was charged with operating an unregistered motor vehicle on a road, not displaying evidence of a vehicle inspection, and driving a motor vehicle on a footpath. Mr Summers argued he relied on his Segway as he found walking difficult due to his two artificial knees as well as a metal rod holding a femur together.
The judge said that on the balance of probabilities, the Segway had been designed and patented for multiple uses, "including beneficial use by the physically and neurologically impaired". The judge stated "this was not a situation, as suggested by the Crown prosecutor analogous to a car which by chance a disabled person can drive. The 2001 patent refers specifically to the Segway's use by the disabled with much marketing subsequently directed to the disabled. That I suspect is not the case for, for example, a Toyota Corolla motor vehicle."
The case went to the Court of Appeal, with police and NZTA arguing that under the Land Transport Act, Segways' power output exceeded 1.5kW and therefore could not be classified as mobility scooters. Mr Summers conviction was quashed a year later on appeal in the High Court at Whangarei. 
A judge rescinded his $1150 fine and 15 demerit points. This may sound like a step in the right direction for electronic scooter owners however it is still unclear whether other users can still be prosecuted for riding Segways on public footpaths.
For other Segways to meet the mobility device exemption, "the vehicle used plainly will also need to be constructed with the same maximum power output constraints". Therefore, it was not possible for the judge to determine whether all Segways were exempt. An NZTA spokesman said there was probably still a "grey area" and individuals were ultimately responsible for finding out what was required to legally operate a low-powered vehicle.
Again, it comes back down to the individual to make themselves familiar with the rules and regulations which are not clear to understand in the first place. There remains uncertainty as to their general classification under current legislation. Riders are directed to follow usage requirements outlined in Road User Rule.
E-Scooter Power limits vs Speed limits 
As mentioned earlier, electric scooters come under the category of low-powered vehicles if the wheels do not exceed 355mm and the motor has a maximum power output not exceeding 300W. Trying to go uphill with 300W is not going to happen.
There is also a strange way that the maximum power output of an electric scooter is calculated. To determine the maximum power output you need to multiply the battery voltage by the controller's maximum amperage output.
The example given by NZTA is that a 600W motor and a 12V battery with a controller that has a maximum output of 21amps  will create a maximum power output of 252W. So 252W is the relevant number to look at even if the motor has a potential output of 600W.
This is something that most people would not know how to do as it requires knowledge of internal components of the scooter and who even has time to figure out these details? Speed limits sound like the better measurement system as this is something people are used to calculating and controlling in their daily life. 
Most European countries have already shifted to speed limits as their measurement tool to regulate electronic scooters which make sense instead of power limits. As part of a highway code update in 2019, French rules are expected to permit riders as young as 12 to ride the electric scooters with a higher maximum speed of 25 km/h and no mandatory insurance requirement. Norway and Sweden have set a 20km/h speed limit. 
Belgium has recently increased the speed limit for e-scooters from 18km/h to 25km/h. Italy is also working on changes to the current highway code to permit the vehicles on pavements, cycle paths and the road. E-scooters in Germany are required to be insured through the purchase of an annual insurance sticker that must be displayed on the vehicle (similarly to mopeds and high-speed electric bikes (45 km/h)). 
The electronic scooters are obliged to be fitted with similar equipment to bicycles. For example, lights, brakes, reflectors and a bell. The new rules set a minimum age of 14 and a 20 km/h maximum speed. The vehicles are allowed on roads and cycle paths but forbidden on the pavement.
In New Zealand, E-scooter speed limit of 10km/h is being considered however the concern is around how enforcement will be carried out. "Speed is a safety factor for all forms of transport and e-scooters are no exception," Brent Johnston, the ministry's manager of mobility and safety, said in a statement. "One of the key proposals under consideration to improve e-scooter rider safety and the safety of other footpath users, is establishing a maximum speed limit for footpaths, with some ability for councils to adjust this to suit local circumstances."
The Footpaths4Feet Coalition spokesperson Chris Teo-Sherrell said officials would allow both private and rental e-scooters on footpaths with a 10 km/h speed limit - but in his view that was still too fast. "Most scooters don't have speedometers on them, so how people are meant to know for sure that they're going under whatever that speed limit is, that's the first thing. Even if they do have speedometers, how is any enforcement going to be carried out?". The coalition believes electric scooters should belong in the cycle lanes. 
If law changes are required it would be through The Ministry of Transport. More will be revealed in the Ministry's Accessible Streets regulatory package. This is a package of rule changes that aims to increase the safety and accessibility of footpaths, streets and encourage active modes of transport. Consultation on Accessible Streets is subject to Cabinet approval, and is expected to be held early 2020.
Drink Driving on an Electric Scooters 
When someone is charged with drink driving, the basis of the charge is that they drove a motor vehicle, on a road, while the proportion of alcohol in their breath or blood exceeded the legal limit. whether an electric scooter falls within the classification of a "motor vehicle" under the Land Transport Act 1998. Under section 168A(2) of the Land Transport Act the NZ Transport agency can declare that a particular type of vehicle does not fall within the definition of a "motor vehicle". This means you cannot be charged for drunk driving in relation to an electric scooter. 
A police spokeswoman also told Stuff  riders cannot get arrested for drink-driving on Lime e-scooters, because the charge only applies to motor vehicles and these scooters are not classified as that - no speeding tickets can be issued.  But there are other potential charges a person on a scooter could face such as endangering or reckless behaviour. 
Electric Scooter Safety 
The E-Scooter Shared Services Code of Practice outlines the requirements that dockless e-scooter share operators (operators) applying for a licence to operate in Auckland must adhere too. These will be reviewed and updated as required in the future so that it continues to reflect best practice and the interests of the Auckland community. Wellington City Council also has their own Code of Practice that applies to the trading of dockless electric powered scooters in public places of Wellington City.
The users of electric scooters are responsible for finding out the requirements for using low-powered vehicles. The configuration of the vehicle or type and power of the motor may determine whether there are specific requirements for its use, such as wearing safety helmets. The requirements that apply will generally depend on whether your vehicle is defined in transport law as a 'vehicle' or a 'motor vehicle'.  It is important to determine which you are using. To be sure, check out the full and complete legal definition of vehicle and motor vehicle in the interpretation section of the Land Transport Act 1998. 
Check out the Ready to ride booklet that includes safety tips for handling your scooter, looking after your scooter, using the road safely and what to do if there's a problem. 
At this point the rules and regulations are still confusing as they are reactive rather than proactive. Guidelines exist but there are issues around enforcement as the laws still remain unclear. There is still more that needs to be done when it comes to regulating the use of electric scooters to make it clear for people using electric scooters.
DISCLAIMER 
No information provided by Storm Rides in any format is to be considered advice or a recommendation. Each user takes and and all responsibility for ensuring they understand and adhere to the laws in the jurisdiction in which the product is operated.