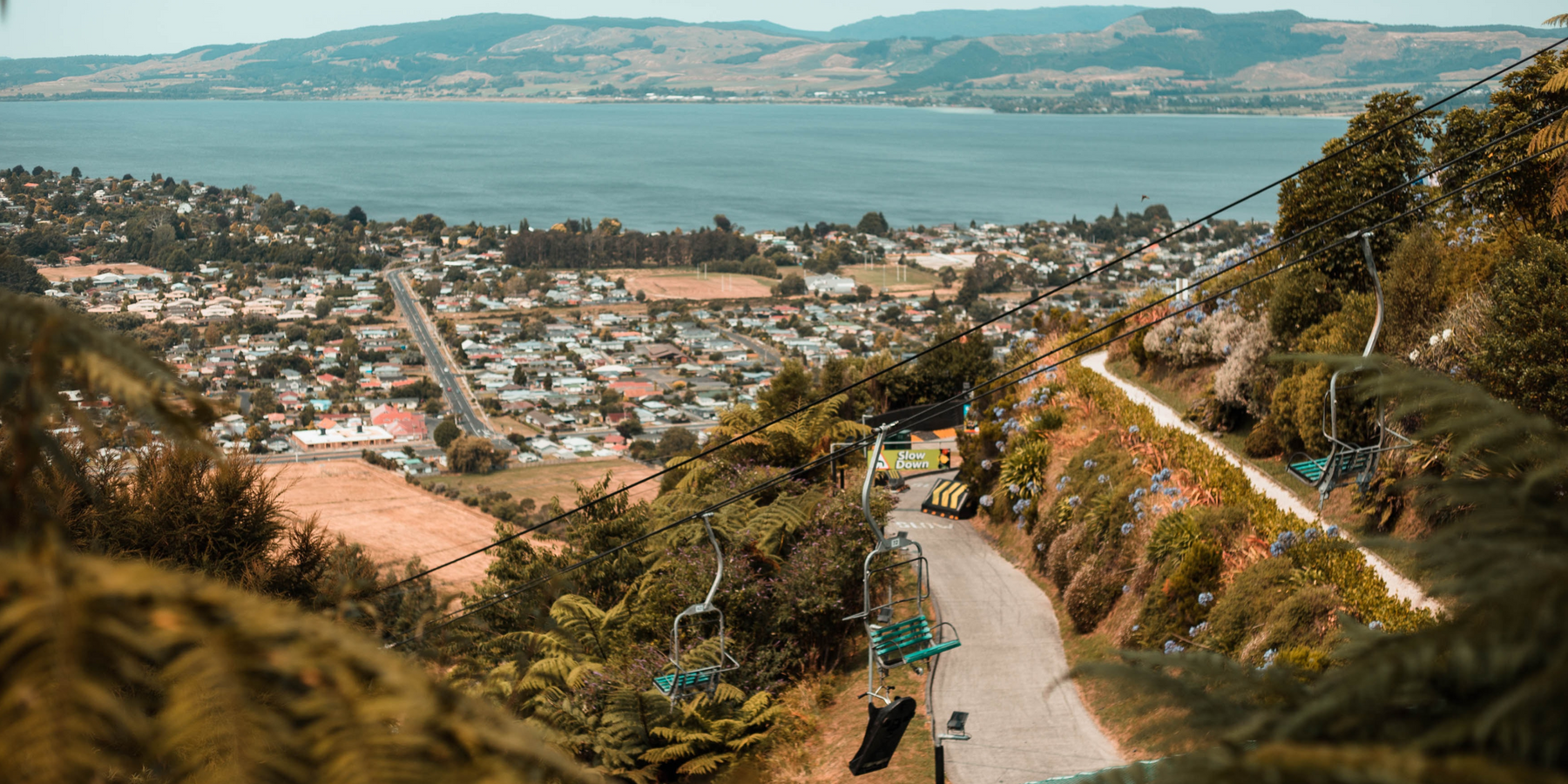 Electric Scooters in Rotorua and Taupo
New Zealand's North Island is blessed with stunning landscapes and picturesque cities, and Rotorua and Taupo are no exceptions. These two beautiful destinations offer a perfect blend of nature, culture, and adventure. If you're planning a trip to Rotorua and Taupo, there's no better way to explore these charming towns than with electric scooters. In this blog, we'll uncover the magic of Rotorua and Taupo through the lens of electric scooters and how they can enhance your travel experience.
What are the benefits of using an electric scooter in Rotorua and Taupo?
1. Embracing the Freedom of Exploration
Rotorua and Taupo are teeming with natural wonders and captivating attractions. With electric scooters, you can easily navigate these towns and uncover hidden gems that may not be accessible by car. Glide through Rotorua's geothermal wonders or explore Taupo's serene lakeshores with the freedom to stop and admire the breathtaking scenery whenever you please.
2. Sustainable Adventures
Both Rotorua and Taupo are known for their commitment to sustainability and eco-friendly practices. Electric scooters perfectly align with this ethos, as they produce zero emissions, making them an eco-conscious choice for travelers. By opting for electric scooters, you can embark on memorable adventures while leaving behind a smaller carbon footprint.
3. Convenience and Maneuverability
When it comes to getting around Rotorua and Taupo, electric scooters offer unparalleled convenience. With their compact design and agile maneuverability, you can effortlessly navigate narrow streets, alleys, and bustling tourist spots. No need to worry about finding parking spaces or getting stuck in traffic – simply hop on your electric scooter and go!
4. A Fun and Engaging Experience
Traveling is not just about the destination; it's also about the journey. Riding an electric scooter adds an element of excitement and fun to your explorations. Feel the wind in your hair as you ride along Rotorua's Redwood forest trails or experience the thrill of gliding through Taupo's lakeside paths – electric scooters are sure to infuse your trip with joy and adventure.
5. Connecting with Local Culture
The locals in Rotorua and Taupo are warm and welcoming, and traveling on an electric scooter allows you to connect with the community on a more personal level. Engage in conversations with locals, learn about their culture, and discover hidden spots that only the residents know – all while riding through the heart of these enchanting towns.
6. Flexibility to Explore at Your Own Pace
With electric scooters, you have the flexibility to explore Rotorua and Taupo at your own pace. Whether you want to take a leisurely ride around the city or embark on an exhilarating adventure, the choice is yours. Create your own itinerary, stop for photos, or pause for a relaxing break – electric scooters give you the freedom to enjoy your trip just the way you like it.
E-Scooters in Hamilton
At Storm Rides, we ship eclectic scooters to Rotorua and Taupo. Buy electric scooter online with Storm Rides – leading provider of e-scooters in New Zealand. We offer a variety of e-scooters to choose from, and we also offer rental and delivery services. We are committed to providing our customers with a safe and enjoyable e-scooter experience.
Check out our best electric scooters for commuting:
Can't decided? Read our review of the best electric scooters in NZ.