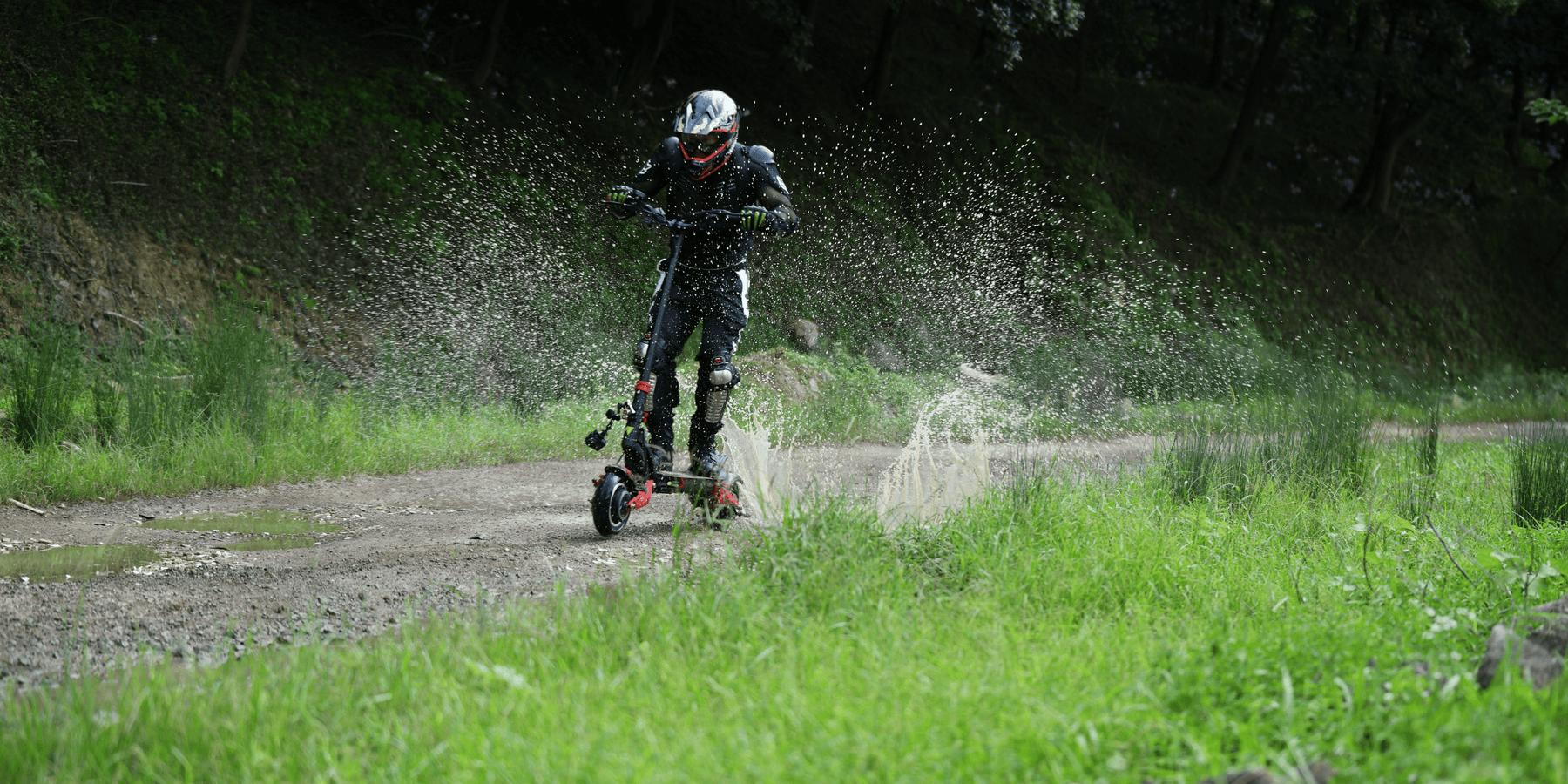 How To Choose The Best Electric Scooter Helmet
A good electric scooter helmet can be the difference between a minor head bump and a life-changing injury. So, buying a good quality helmet is super important.
But with so many different types of helmets out there, it can be tough to know which one to choose. Should you go with a full face or a half shell? What are the best brands offering e-scooter helmets for adults? And what features should you look for?
Don't worry - we've got your back. We've put together the ultimate guide to picking the best electric scooter helmet just for you, covering everything from style to safety to make sure you can ride with confidence and look good doing it.
Plus, we'll answer all your questions about sizing, price points, and other factors that go into picking the perfect helmet.
By the end of our guide, you'll have all the information you need to make an informed decision and find the perfect helmet to suit your style, comfort, and safety needs. 
So, if you want to make sure you're riding safely, securely, and in style, read on.
What's in this guide: 
Do you need to wear a helmet while riding an e-scooter?
Yes! When it comes to riding an e-scooter, safety should always come first. Whether you're a seasoned rider or just starting out, wearing a helmet can literally mean the difference between life and death in the event of an accident.
Am I legally required to wear a helmet?
In New Zealand, you are not legally required to wear a helmet whilst riding an E-Scooter however, the New Zealand Transport Agency "strongly recommend[s] that e-scooters riders wear helmets". And at Storm Rides, we agree - just because something isn't technically required by law doesn't mean it's not a smart move!

Want to know more about New Zealand E-Scooter Laws, then check out our guide here.
Types of Helmets:
Bicycle Helmets
Lightest and smallest

helmet available 

Best for used riding in

low-risk

conditions

Should only be used when travelling

under 32km/h

A great option for

commuters
THOUSAND HELMET
$165
Downhill/Mountain Bike Helmets
Lightweight and ventilated
Most include chin bars for

entire face protection

 
Provides basic protection up to speeds of 45km/h
A good option for off-road adventures
$149
E-Bike Helmets

Designed for

moderate

conditions

Capable of travel

above 32km/h

 

A great option for commuters who travel

longer distances

A

heavier

helmet option
$249
Motorcycle Helmet
Full face

protection

The minimum amount of protection

for scooters that reach speeds of

60km/h and higher 
Heavier and bulkier

helmet

Tinted visors

for safer riding in different light conditions
$189
Full Face Helmet
Chin bar to

protect from full-face traumas 

The

highest

amount of protection available  

Excellent choice for

off-roading and risky conditions

Compatible with goggles

The recommended amount of protection

for scooters that reach speeds of

60km/h and higher
Full Face Helmet for Electric Scooter
$189
How much do e-scooter helmets cost?
At Storm Rides, we carry a range of helmets at different price points with our most basic helmets starting at $80 and our more high-spec helmets ranging from $180 to $300.  
Here are three of the most popular helmets in our range:
How to easily pick a helmet
6 questions to ask yourself when picking an E-Scooter helmet: A checklist
☐ Where are you riding your e-scooter?
☐ Is your e-scooter for commuting or fun? 
☐ How often are you riding?
☐ How far will you be riding? 
☐ How intense will you be riding your e-scooter?
☐ What is your budget?
Sizing guide for electric scooter helmets
| | |
| --- | --- |
| Helmet Size  | Measurements |
| XS | <51cm |
| S | 51-55cm |
| M | 55-59cm |
| L |  59-63cm |
| XL | >63cm |
How to measure your head to choose the correct helmet size
1. Place the tape about 1 inch (or 0.5 cm) above your eyebrows and wrap it around your head to get the circumference.
2. Do it more than once to make sure you're getting a consistent reading.
Pro tip: having another person measure you makes things way easier.
3. Helmet sizes are usually listed in centimetres. So if you measured your head in inches, it's time to whip out that calculator and convert it to cm.


Once you've got your head measurement in cm, you'll have a better idea of what size helmet you need.

And that's it!! You're now equipped with the basic knowledge you need to find the perfect electric scooter helmet for your adventures. Remember, safety should always come first - but that doesn't mean you have to sacrifice style or comfort. With our guide, you'll be able to find a helmet that's not only safe and effective but also looks good and feels great to wear.

So whether you're exploring the great outdoors, commuting through the city, or just going for a leisurely ride, you can do it with confidence, knowing that you're staying safe and looking good while you're at it. Now let's hit the road!

Explore our electric scooter helmet range here