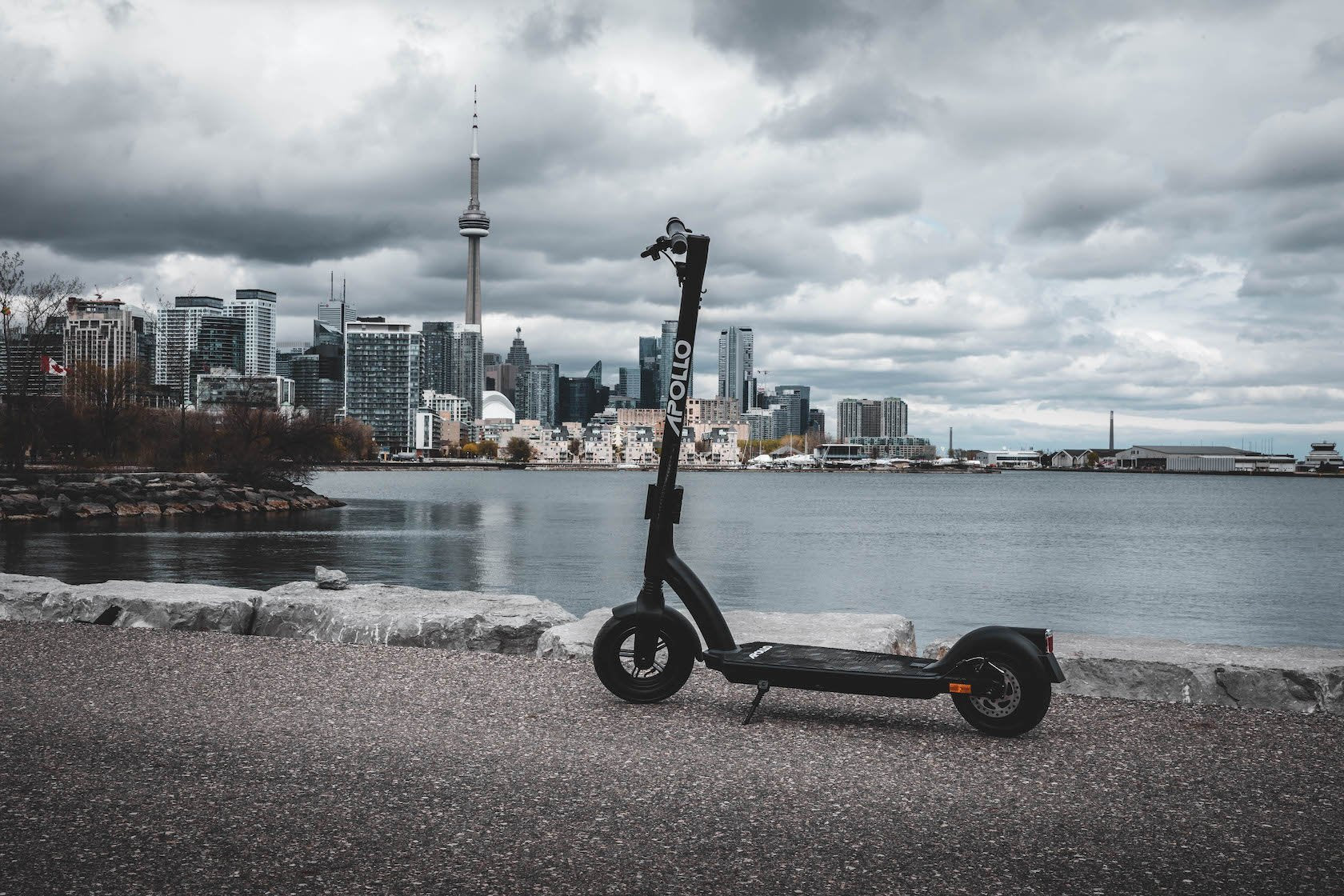 Cheap electric scooters in NZ: Best e-scooters under $1,500
Electric scooters are all the rage right now in New Zealand. They're a great way to get around town, and they're perfect for people who want to save money on gas. But electric scooters can be expensive, especially if you're looking for a good quality model. 
But don't worry! We've done the research and found some of the best cheap electric scooters in NZ. We'll introduce you to three models from the Storm Rides E-scooter range that cost less than $1,500. 
So whether you're on a budget or just want to save money, there's definitely an e-scooter for you! Here's what's covered,
Lowest e-scooter price ranges in New Zealand
 At Storm Rides, we only sell good quality and reliable products, but we know that every buyer has their budget. 
 We even make it easy to buy within your means with our price bracketing system. You can search the Storm Rides website within your price range to see what is available.
So,
How Much Should I Pay For An Electric Scooter?
You should not pay any less than $1,000 for a reasonable quality e-scooter from a reputed seller. Any prices below this figure indicate an unreliable or unsafe electric scooter.
 At Storm Rides, we always promote safe and sensible rides. Check out electric scooter laws in NZ for more.
There are some great scooters to choose from if you are after the best budget-friendly options at this end of the pricing spectrum.
Here's the deal. When it comes to e-scooters, investing a little more is worth it. Just getting up to $1500 makes a huge difference from $1000. 
If you want an e-scooter for last-mile boot and climbing low hills,  a scooter for under $1000 is all good.
But, as soon as you want it to be fun and go up hills, it's time to go for the under $1500 price range; then, you're close to getting an awesome ride.
If you are going to commute, we highly recommend buying a scooter worth over $2000 with finance as it will help pay for itself in saved bus fare, parking or petrol costs - plus it will be fun!
Also, remember that the cheapest e-scooters are less repairable - spend a little more, and get something easier and more cost-effective to get repaired.
Cheap scooters are like appliances - toaster breaks- throw it out. Invest slightly more, and you can get a scooter that's more of a vehicle that comes with parts and is designed for cost-effective repairability. 
Which Electric Scooter Is Best In Budget? 
We offer three trustworthy scooters for less than $1,500 at Storm Rides.
1. Kaabo Skywalker 8S
At only $1,595 full price and $1,495 on sale, the Kaabo Skywalker S8 is a tough and high-performing commuting scooter that scrapes into the tightest budget for e-scooters.


| | |
| --- | --- |
| Scooter type/best use | Boot/Last Mile |
| Configuration | 48V |
| Range | 40 km |
| Speed | 40 km/h |
| Motors | 1 x 800w (Rear) |
| Scooter weight | 23 kg |
| Max load | 100 kg |
| IP rating/water resistance | No |
| Charging time | 7 hrs |
| Frame Material | T6061 Aviation Grade Aluminium |
| Speed levels | 3 Speed |
| Display | LCD Intelligent Display |
| Suspension | Front & Rear Spring Shocks |
| Tyres | 8" x 3" Solid Rear, AIr Front |
| Brakes | Rear Disc Brakes with E-ABS |
| Colour | Black & Red |

Although listed primarily for boot/last mile use, this scooter has been dubbed "one of the most powerful commuter E-scooters" by Ride Hub Australia.
 If you are open to a wider budget, Kaabo has a renowned range of high quality scooters in various price brackets.
2. Apollo Air Pro
This light but well-built scooter is priced at $1,299. The Apollo Air Pro rates highly for safety on two wheels.
| | |
| --- | --- |
| Scooter type/best use | Boot/Last Mile |
| Configuration | 36V |
| Range | 30 km |
| Speed | 30 km/h |
| Motors | 1 x 350w (Rear) |
| Scooter weight | 16 kg |
| Max load | 100 kg |
| IP rating/water resistance | IPX4 |
| Charging time | 4-5 hrs |
| Frame Material | Aviation Grade Aluminium |
| Speed levels | 3 Speed |
| Display | LED |
| Suspension | Front Dual Fork |
| Tyres | 10" |
| Brakes | Front Drum & Regen |
| Colour | Black |

This electric scooter is "an excellent choice for commuters and [...] a premium entry-level scooter," according to the Electric Scooter Guide. 
It is very portable at only 16 kg. It is also splash-proof from any direction, making it versatile and convenient. 
3. Livall LS1 - Includes Free Helmet!
Selling at only $999, the Livall LS1 is a light and a portable scooter that gets you safely where you need to be. 
This model also comes with a free helmet.
| | |
| --- | --- |
| Scooter type/best use | Boot/Last Mile |
| Configuration | 36V |
| Range | 25 km |
| Speed | 30 km/h |
| Motors | 1 x 250w (Rear) |
| Scooter weight | 13 kg |
| Max load | 100 kg |
| IP rating/water resistance | IP54 |
| Charging time | 4-5 hrs |
| Frame Material | Aviation Grade Aluminium |
| Speed levels | 3 Speed |
| Display | Smart LED |
| Suspension | Single Front Spring |
| Tyres | 8" pneumatic (Front Wheel) - 8" Solid (Rear Wheel) |
| Brakes | Front Regen - Rear Foot Brake |
| Colour | Black |

Ride quality isn't compromised on this e-scooter that's super light at 13 kg and also folds at the handlebars and stem.  
Do electric scooters cost a lot to charge? 
Budget purchases can quickly become a nightmare when paying through the roof for usage. However, owners of electric scooters know this is not a problem.
Are e scooters more economical?
Yes, e-scooters are extremely economical. A 500Wh battery costs less than 16 cents to charge in New Zealand. 
This is not based on the scooter's power output, but the scooter's watt-hours. To find the watt-hours, multiply battery watts by the hours used on a normal day.
For a more precise figure on recharging cost, you can run the details of your scooter and home electricity plan through an electricity cost calculator.
The economical advantages of using an e-scooter is worth the investment of the up-front cost. Saving money down the line gives you more freedom to start with a trustworthy model. 
How long will an e-scooter last? Realistic Figures
Provided your e-scooter is of reasonable quality, to begin with, you can expect to get a few good years from it. E-scooters can generally stay in use for 3 to 5 years. 
The Kaabo Skywalker 8S, for example, has a high durability with a maximum of 33 miles.
How can I make my electric scooter last longer?
The lifespan of your e-scooter also depends on proper care and maintenance. Read on for important tips on prolonging the life of your scooter.
1. Protect the battery
The battery is a vital and expensive part of the scooter and costs roughly 1/3 the scooter purchase price to replace (i.e. a $1k battery for a $3k scooter).
Taking steps to keep the battery in good shape prevents costly replacement later. 
Avoid draining the battery - Electric scooter batteries last longer if they don't run all the way down to empty.
Keep the battery chargedMaintain a healthy battery by topping it up with frequent charges. Be careful to avoid overcharging the battery once full.
Store the battery at a moderate charge of 60 - 80% - If the scooter will be unused for long periods of time, try to

keep the battery moderately charged.

 Recharge it at least once every 30 days.
Store the battery safely - Follow the manufacturer's instructions to keep your scooter battery cool and dry. Avoid storing in direct sunlight for hours on end.
2. Maintain the E-scooter
While the battery is pricey and takes special care, the rest of the scooter will benefit from regular care and attention.
See to repairs as soon as they are needed - Keeping an eye on the state of your scooter lets you deal with any problems as they come up. This will prevent issues from compounding and worsening.
Regular checks - Besides costly repairs, built-up problems can also impair the safety of your ride. Regular checks include,
Lubrication of moving parts
Tire health
Brake function
Properly connected wires
Follow the manufacturer's recommendations - There is a scooter model for every rider's needs. Finding the right one for you will help avoid damage to the scooter from incorrect use.
Pushing the scooter beyond its load or terrain limitations, for example, can lead to strain on the body. This will eventually result in damage to the scooter.
These three scooters are solid and reliable for buyers on a budget. However, for those interested in a wider price range, browse our best mid range electric scooter options under $3,000.
To read up on the best e-scooters, your money can buy, check out our 2022 review of the top 15 electric scooters.