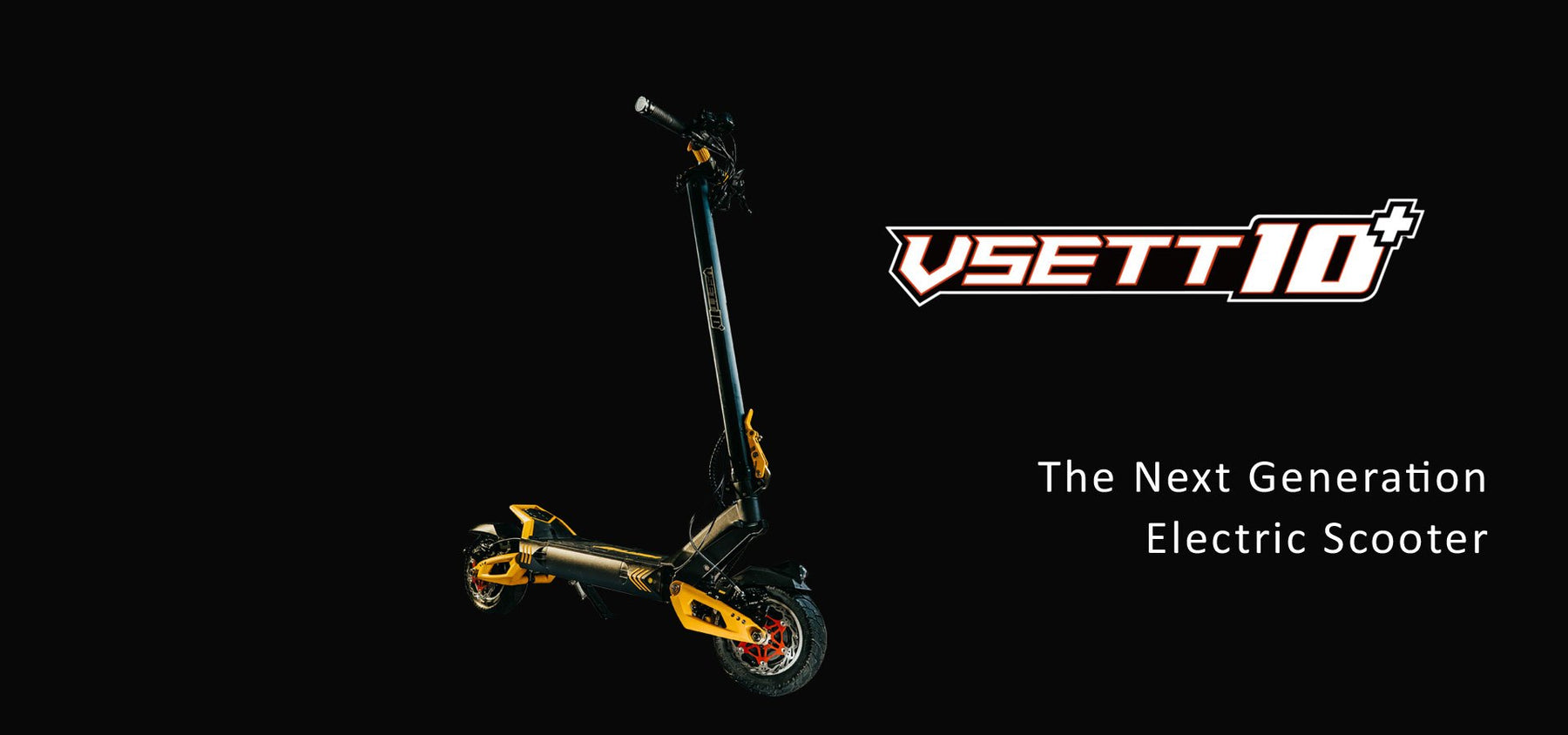 Vsett Electric Scooters Review - Rise of a Champion!?
The E Scooter landscape is constantly changing, new brands are appearing all the time.  A lot of them are terrible, a few of them a good, and a rare handful have the combination of design, build quality, and marketing traction and consumer adoption to make themselves a mainstay.
The leading E Scooter Brands like Kaabo, Apollo, and Mercane have all broken through and maintained market share.  Most scooters are really just a collection of parts with a label stuck on - they have no real soul or positioning - and that is what separates the Players from the Pretenders.
Is Vsett a Player or a Pretender E Scooter Brand? 
The Vsetts at first glance do appear to be just another Titan build, using the tried and true, and many would now say 'Tired' look and feel of the form factor which Zero Scooters made popular, and the earlier Apollo Scooters have continued.  
However upon closer inspection and hours the STORM RIDES team spend trawling E Scooter Facebook groups reading the comments and posts, reviewing the best scooter review sites and YouTube channels such as ESG  USA and Ride and Glide UK, we are starting to think there is something to this new entrant.  
The Vsett is the brainchild of the same people who brought the world Zero... so potentially what we are looking at here is the long awaited, upgraded, successor to this immensely popular range of electric scooter. 
Are Vsett Scooters Good? - Should I Buy a Vsett E Scooter?
Which Electic Scooter you buy is a personal decision, some people want the Fastest and Most Powerful Electric Scooter they can get.  Others are looking for a well designed and good looking E Scooter for Under $1500 like the Apollo Air Pro.  Then there are the exciting new hybrid Scooter / Ebikes like the Seated E Scooter Fiido. 
At STORM RIDES we have learned over the years of visiting China trade shows, importing, selling and servicing electric scooters that the first iterations of any brand are most likely to have issues.  Howver as mentioned above the Vsett is not really a 'new' brand it is an 'evolution'if the Zero - so it is fair to expect big things.
ESG call out the Vsett 10+ as a 'Scooter to Watch' and we would not be surprised to see it feature on the STORM RIDES Best Scooters NZ Review in the next update 
Vsett import rights have been secured by a trustworthy player in the NZ E Scooter market and we will be bringing Vsett to the STORM RIDES stable of scooters, and you know if we are going to be stocking it there is real promise to the brand.
So it is currently to early to tell whether Vsett will be a real Player or Pretender but the early signs are all positive.
Watch this space!!
Vsett Electric Scooter Range